Many years ago I was commissioned to build a large scale C-130H in RAAF colours ( Specifically A97-010) and only recently I rediscovered some of the old rudimentary "archival" castings I made that would enable me to build another…  an idea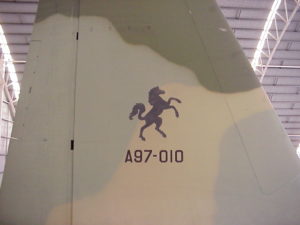 I'm seriously toying with.
With this initial model I started out with some plans, unrivelled access to the real deal ( something I was not to make known too widely at the time), a tape measure, a camera and a load of plasticard.
Here's a photo essay outlining the process:
As you can see, it's just bulkhead upon bulkhead with a skin being applied once the structure was in place.
Rudimentary detail was added to the cockpit as it would be clear to see through the clear canopy – I considered a crew was essential as the brief was to have the aircraft in flying mode and all too often I had seen display models in flight.. with an empty cockpit !
Also in the brief was the necessity to have the model transportable and to this end I engineered the spinners to be removable with clear disks in place to represent turning blades and the whole wing assembly to also be removable.
Painting was relatively easy with Testors colours being used. All markings were masked via the method you see here.
and finally after a couple of weeks it took shape.
That was about 15 years ago. As mentioned I made rudimentary moulds and managed to make more than a couple sets of parts and fashioned another model out of it.  Step forward to today and one of the original models is in my possession, in the markings of the original order ( seen here being inspected by Harvey – our Border Collie) and I'm thinking I could go one better and do another with the wheels down etc….    but I really have to think about that Winjeel & the Macchis don't I ?!!!!
So there it is – another large scale aircraft in my collection that I have to find room for !