If you're in Melbourne this coming weekend I thoroughly recommend attending  Model Expo 
You can read more about it here as well on Mic Bradshaw's blog.
The reason I've been a little slack with updates and posts is that I've been busy..  here's a clue
….full story soon
I need to know what interest there is ( if any) for a 1/32 kit of the MB326 or the CA-25 Winjeel out there so I'll ask if you're interested in obtaining either, no obligation, to just send me a simple message on the link provided to say you'd be interested.  All I want is an idea of numbers. I have no time line as yet and I have to work out whether the return on investment is viable so obviously there's no price as yet – but I would imagine for a basic kit it'd be pushing a couple of hundred just on RTV & resin alone.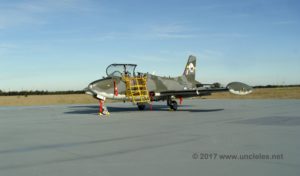 Looks OK outside eh ?
You can see more of my stuff here:
If you're going to ModelExpo be sure to look out for me – I'll be sitting behind a table somewhere with some of my mates ( Clayton, Steve, Arthur, Tim ) displaying some built-up models and talking general gibberish !