It's been a busy few weeks for Uncle Les and his elves ( Wife & youngest daughter ! )
We returned from the Nunawading Wargames Group's Open day depleted of resin 20mm & 28mm stock but full of ideas and inspiration. The next weekend it was the IPMS swap and sell where more mainstream stock (ie – model kits I'm not going to build in this lifetime aka "stock") were sold.
Here's a couple of pics from the Nunawading Games Day.
I released the first batch of the new 20mm ASLAV-25 and they sold out !  I'm making a new batch and will include the ASLAV-PC this time around. I'm still working on the RWS and their release and sale instructions will be featured on this webpage in the coming weeks.
I took some technicals with me as well – I'm looking at having a range of these for sale at Little Wars in Canberra in November and CANCON next January.
That was a couple of weeks ago and in the meantime I've been full-on busy sorting this lot – whether to sell, whether to build…..
..I stopped counting at 1232…
Let me know if you see anything you like and if it's still there we can parley !
The latest news is my foray into competition and this week it was at the Northern Area Modellers annual comp.  I set up a selling table there and parted with a few kits.
There's heaps of images of the event this year and last year here 
A couple of mine from the weekend are seen here:
If you want to know more about this Zen boat – try here !
I also managed half a dozen mentions in despatches !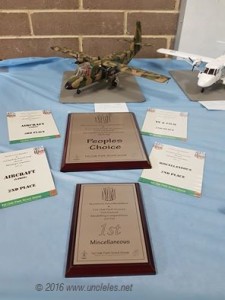 I may have been busy but I still had time to cast up a few JS-3s in 28mm for a customer. I've been made aware of the new Konflikt 47 BA game rules…  I don't know but maybe I'll do one of these with a pulse cannon – that'll disturb the diehards !!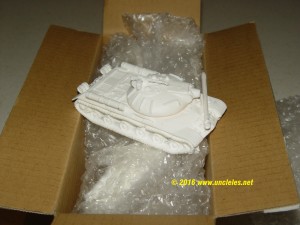 As usual, if you have any questions just drop me a line !