Thanks to the encouragement of NoDuff Gamer.. I've whipped up a short run 6 wheeler Chinese APC.
*** Updated – see below ***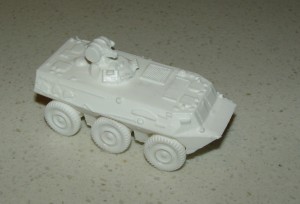 I'll report  back when stocks are ready for sale. I expect to make about 20 and they'll be available as either separate parts or finished "game ready" items.
Production starts 19July16 and will run for about a month before I archive the moulds.
Meanwhile, of interest to 28,, Cold War gamers, I have two ZIL130s for sale on ebay.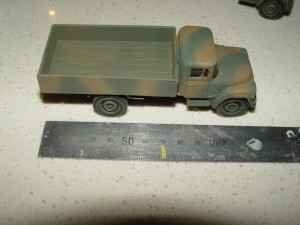 This mould has been archived so these are the last ones for a while.
**UPDATE 30Jul16 ** – the ZILs have sold  and most of the WZ551s are gone now too.  
**UPDATE 4Aug16**  – I'm about to cast some more Type 92s (WZ551s) in 28mm as there's no stock left and I've received more orders !  There'll be a couple of weeks before they get done.
**UPDATE 7Dec16**   – All gone – I will readdress the PLA AFVs next year.
Thanks to http://noduffgamer.blogspot.com.au/ for showing some of my stuff
I've been asked to do some in 20mm which I'll investigate next year.  Here's what the finished items in 28mm looked like . (..these and twenty more after these are all gone – you have to consider that most of what I make is based on commission work and I usually make some surplus at the time of posting. )
In other news:
This is happening: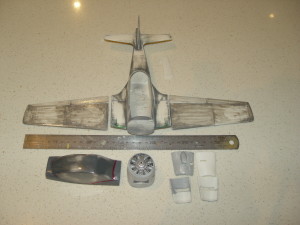 Yes, it's a Winjeel. Check the ruler to see what scale it is.
**UPDATE 7 Dec16**  It happened ! Go to http://uncleles.net/2016/10/07/132-winjeel/