I was given a 1/24 Harrier from the proprietor of a local hobby shop many years ago for services rendered and decided I'd convert it into a twin seater – sounds logical yeah ?  Take a perfectly serviceable big model and make it even bigger !
To that end I set about carving plastic and casting resin – the following pics tell the story: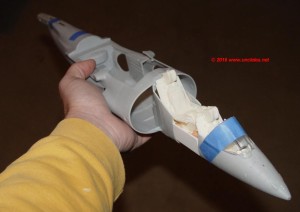 I made some cockpit tubs and duplicated accordingly – if you're interested in a set drop me a line !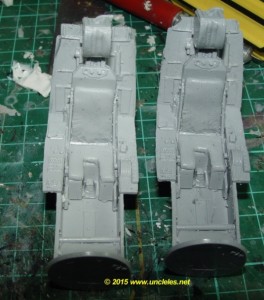 et voila.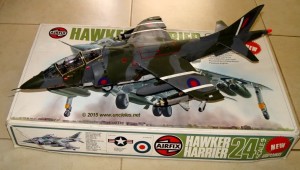 Since this photo was taken I've opened up the canopy and competed with it at various events. When I update the webpage to include separate galleries I'll take some more of this rather large model. Here's a pic from LSP.
and in other news..
No longer on ebay and possibly of interest to a few readers here are some examples of my Entwicklung series fictitious German WWII vehicles. It's another subject that I may do some more in detail on at a later date. All available stock was sold as of June2016 and as mentioned, I might come back to it later.