Whether I gear up to make two, ten or twenty – that will be decided by the interest generated in the first sale of one of my CA31s on ebay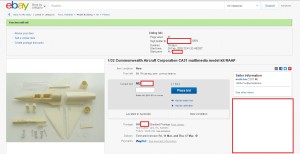 I'll update this entry when the item sells and decide where to go with this project from there.
In case you haven't checked out my previous entries – here's what they look like when assembled and completed.
The CA31 is of course a proposal design that only reached mockup stage ( currently on display at the Australian National Air Museum in  Moorabbin   )
Check the orange link above to see more and the start of the project can be seen here:
1/72 & 1/32 scale Commonwealth Aircraft Corporation CA31 update
The beta version of the 1/32 instruction leaflet is available for free download here >>    CAC31132a
** UPDATE 2 APRIL 2016 **
Large Scale Planes now have the 1/32 kit listed in their database !
Meanwhile in 1/72 20mm M113AS4 territory –
I'll update this entry later with photos of painted versions ( updated- see below ) but all of the unpainted units from the first batch have gone. I'm now preparing to cast up the second batch as more orders have come in. ( $22 a piece in case you're wondering – for unpainted examples.)
The popularity of this endeavour has surprised me and I'll probably have to commission another mould as the first two have already worn out !   I was hoping to have some for sale at Little Wars in Melbourne   along with Bushmasters, FIATs and ASLAVS.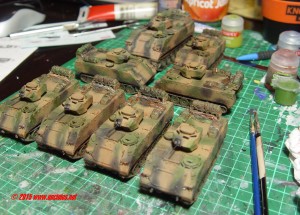 and in case you're interested in strange elephantile things, here's something that ended up in Modelart's latest edition !
Meanwhile in Large Scale Aircraft land.
*** UPDATE 7Jun17 – both of these items are no longer avaiiable for order – they have run their course. ***