It was final parade time for the items destined for Cancon from Uncle Les's workshop !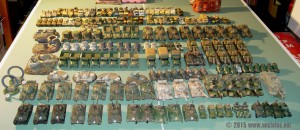 Here's a selection of what's in store – and be cautioned, I've already received pre-orders for a number of the items here so if you see something you'd like me to put aside please let me know as soon as possible via the contact form.
The Centurion and the DUKW are both 28mm and are pretty heavy on the resin.
This T55 was made to order and more could be done like this if the request is made.  I made this tank to suit Eureka Miniature's Dshk – which can be seen mounted on another example in the previous entry.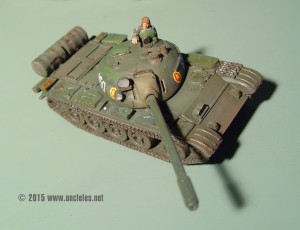 More of the same…
and if anyone's interested in this slightly fictitious long range German siege weapon – make me an offer !