Subsequent to my ramblings in my previous CA31 posting I've sold a fair number of 1/72 CA31 kits.  As a result I've updated the instruction manual and have posted a PDF of what comes with the kit here   – I'll sort it all into a separate area dedicated to guides etc once I start uploading more instructional pieces. This won't be the last update to the instruction pamphlet as I'm expecting some more data to arrive imminently and I'll want to incorporate whatever I find along with decal adjustments etc.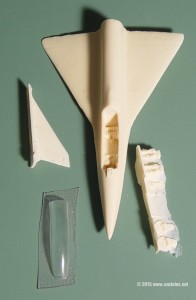 These kits can be ordered via this website by emailing me for price ,availability and lead time if there's no stock on hand – I tend to make them in small batches and they get sold very quickly through  eBay so check the link to see if there's anything going.  Payment is as always via Paypal but email me first if you have any enquiries.
***UPDATE 7Jun17 – stock has run out and the moulds need to be replaced so ordering the 1/72 is postponed indefinitely ***
Meanwhile, you might like to check out one of my Facebook albums to see more on how I'm progressing with the CA31 in various scales.  ( I'll be adding a new Facebook page soon solely devoted to modelling projects )
The 1/72 tail section has been revised, separate elevons are now standard with the kit and I'm working on better undercarriage.
MEANWHILE IN MANSCALE TERRITORY…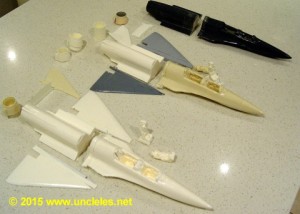 The 1/32 version is progressing nicely – these guys take up a lot of resin and as such will be quite expensive so I'll only do them as special orders – again, feel free to email me and ask about them.
***UPDATE 7Jun17 – stock has run out and I will only build more kits for prepaid orders. ***
I'll post a specific entry once I finish a couple – but here's what they look like right now.